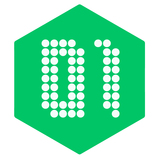 We're looking for a mission-driven, collaborative Tech Team Leader to join the early 01 Founders team, and help build a revolutionary new coding school from the ground up.
What is 01 Founders?
01 Founders is a new type of software engineering school, training students from zero digital skills to high-end full stack engineers in two years, through an innovative, peer-to-peer education model.
The model is free for students, teacherless, gamified and project-based, based on the established pedagogy of 01Edu (the team behind Ecole42 and numerous successful coding schools worldwide), and supported by the brand and ecosystem of Founders Forum, Europe's premiere entrepreneur community and a family of businesses that exist to support entrepreneurs at every stage of their journey.
At 01 Founders, we have an opportunity to remove financial barriers to high-quality digital education, looking to enable people all over the UK, from all walks of life, to learn how to code.
The school is entirely free for students, we have bursaries available to students from lower-income backgrounds, and every student is guaranteed a job through a corporate partnership model. We will target segments of the population who wouldn't ordinarily consider software engineering as a viable career path - given the high barriers to entry of traditional tertiary education.
Having secured Seed funding and initial corporate partners, we are currently building a team to launch the London school in Regents Park in Autumn 2021, with plans to expand nationwide shortly afterwards.
We are looking for a dependable, analytical and collaborative Tech Team Lead to join the founding team of this business, and build the tech team from the ground up to help us upend the current software engineering education space.
This is a fantastic opportunity for an individual keen to join an earthly-stage, educational start-up with a strong social mission and message and craft a tech team and technical set-up to support student success in the coming years.
Much like with our students, we're looking for potential not profile and value energy and attitude over years of experience or qualifications.
The Role
Reporting directly into the CEO, the Tech Team Lead will maintain and run the technical side of school operations, including but not limited to:
Understand the 01 Education System (01Edu) curriculum and content, make decisions regarding pedagogical tech content and know the platform inside and out
Perform audits of student work during the test period
Communicate with students during Selection Pool and study period and answer their questions
Be able to identify platform bugs and communicate with the 01Edu tech team
Communicate with corporate partners to understand technical inputs for a hackathon and create real-life challenges for students to solve
Add features and dashboards to the tech platform as needed
Support the organisation of tech events and collaborations
Query the database to perform analytics and extract insights
Requirements
Our ideal Candidate
As the Tech Team Lead, you will possess:
A computer science background, experience with multiple programming languages (such as Go, Rust and Javascript), and comfort learning new languages
3+ years of experience working in a coding school or software development environment
DevOps and System AdminAbility experience to quickly learn new or unfamiliar technology and products using documentation and internet resources
Ability to work with all levels of staff within and outside of IT and outside the organisation
An interest in education and a purpose-driven approach
A collaborative, proactive approach where you're comfortable rolling up your sleeves and getting into whatever needs doing most
Strong people skills (management experience is desired but not necessary), great communication and teamwork skills
Good analytical and problem-solving skills
Work-ready English language and right to work in the UK
How we'll interview you
Written Application → 30m Phone Interview → 60m Video Call / In-Person Interview → Offer
We'll aim to be in contact with applicants by mid-June at the latest
This role is to start immediately, and will operate based in Regents Park campus, London
Benefits
This is an opportunity to join a fast-growing founding team, building a well-funded business from the ground up.
The successful candidate will have access to the unrivalled Founders Forum network of entrepreneurs, investors, corporates and government, as well as 01 Edu's pedagogical expertise and network of coding schools worldwide.
Compensation
£50K - £65K salary, depending on experience
Performance-linked bonus and equity
Pension and insurance
--
We are committed to building a diverse culture from day one, and are eager to receive applications from all backgrounds.
All applicants will receive consideration for employment without discrimination, and we are not looking for any specific academic or professional qualifications for consideration.