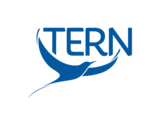 Specialist Business Support Officer
Please read the full role description here: https://bit.ly/ternspecialistbusinessrolepack2021
What we do:
TERN's mission is to enable refugees to thrive through the power of their own ideas.
In our first 5 years, we created one of the world's leading startup ecosystems for entrepreneurial refugees, with three tried & tested, intersecting programmes & supporting services delivered in collaborations with partners like Adobe, McKinsey, Ben & Jerry's, Mercato Metropolitano, and many more.
The On Demand Programme:
On Demand is our consultancy-style, bespoke programme for entrepreneurs who are either in market or who need instantaneous, flexible and targeted support. The new Specialist Business Support Officer is going to lead on extending our On Demand support to resettled refugees across the UK as part of the STEP programme.
Key responsibilities
The Specialist Business Support Officer will:
Arrange and deliver workshops focused on business development
Assess participants prior to workshops and 1:1 sessions to determine best support options
Deliver virtual 1:1 business advice sessions and manage 1:1 participant journeys
Document case work and meetings in TERN's case management & monitoring system
Maintain relationships with existing Business Advisers
Attend regular Adviser meetings and communicate updates on entrepreneurs' progress with Business Advisers
Coordinate with Business Advisers to get attendees for workshops
Work with Business Advisers to fill support gaps for entrepreneurs
Lead on producing TERN's multilingual content (written and multimedia) for Arabic-speaking audiences
Work with On Demand team to identify opportunities for improvement of programmes and services
What we're looking for in our Specialist Business Support Officer
We're looking for an empathetic, charismatic and adaptive communicator who is passionate about empowering diverse entrepreneurs. You put entrepreneurs first and are great at making complicated concepts easy to understand. You both enjoy being a team player and managing your own workstreams. You understand the importance of quality service and attention to detail, and can build rapport quickly with entrepreneurs. You are open-minded and curious, and excited to make a long-lasting impact!
Your skills & previous experience
Fluency in both English and Arabic
Hands-on entrepreneurial, small business or start-up experience
Strong communication and interpersonal skills
Experience in delivering & facilitating workshops
Experience creating learning and training content
Strong understanding around starting a small business in the UK and the UK's small business ecosystems
Strong organisational and task management skills
Experience in programme management
Experience supporting people experiencing hardship and living with personal vulnerabilities
Experience in creatively driving & shaping your own roles and workstreams
TERN perks
£30,000 p.a salary
25 holiday days per annum plus national bank holidays
Pension scheme – we contribute 3% to a NEST pension scheme
3 personal learning days p.a. with £100 company contribution