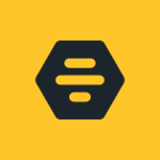 Senior Linux Engineer / Site Reliability Engineer
Bumble
London
a month ago
We strongly encourage people of colour, lesbian, gay, bisexual, transgender, queer and non-binary people, veterans, parents, and individuals with disabilities to apply. Bumble is an equal opportunity employer and welcomes everyone to our team. If you need reasonable adjustments at any point in the application or interview process, please let us know.
In your application, please feel free to note which pronouns you use (For example - she/her, he/him, they/them, etc).
We are looking for an experienced Linux Engineer to join our team. This role will enable you to use your experience in building and maintaining the Linux-based infrastructure on which our apps stand. Our team maintains the full life cycle of a bare-metal Linux server: from capacity and specification planning to the deployment of the services and monitoring. Our apps connect millions of people worldwide, and the whole underlying infrastructure is done and maintained in-house. We have thousands of servers in several data centers, and we strive to make sure that the service is fast, reliable and uninterrupted.
Our team consists of several "pods": Service Delivery that does all the operations and 1st line incident management, Data Center Operations, responsible for physical layer and Service Engineering, that is responsible for building new things and problem management (the fun part!).
What we use
Adopted: CentOS Linux, xCAT, Cassandra, Centrifugo, Puppet, Consul, Python, Go, PHP, MySQL, MongoDB, Nginx, Docker, Tarantool, Kafka, Aerospike, Bareos, Hadoop, Clickhouse, Cacti, ELK, Zabbix, Grafana, Prometheus, Splunk, Zookeeper, Postfix, Coturn and numerous in-house services.
Adopting: Kubernetes, ArgoCD, KVM, GCP, Ceph, Envoy, Kotlin
KEY ACCOUNTABILITIES
Helping developers in bringing new projects to life. Find and build new solutions that enable us to achieve our goals: new file storages, video-streaming software, databases etc.
Bringing new technologies to our stack. We strongly believe that one can't have favourite tools. If we feel that the new solution will prove to be beneficial, we at least try it. When we can't find an existing solution that suits us, we build it from scratch.
Opening new data centres. We are opening new data centres around the world. The growing number of points of presence brings new challenges to us. The infrastructure needs to be changed and adapted.
EXPERIENCE WE ARE LOOKING FOR
A number of years of hands-on experience with administering Linux systems.
Deep understanding of how Linux works. You understand what "cs us sy id wa st" are, know how to stop other services from "stealing" the passive ports, and you feel more at home in /proc/ that in /home/.
Python is a must. Ruby, Go, PHP or Kotlin would be a bonus.
Experience with configuration management systems. We use Puppet, but it's easy to learn.
You know exactly how DNS and TCP/IP work.
You keep yourself updated about new trends in IT.
DESIRABLE EXPERIENCE:
Some experience with network administration (we have people for that, but it helps to understand how things work).
Experience with integrating technology from our adopting list and administering it.
Some knowledge of project management. Projects are our bread and butter, knowing how to set up the deadlines, create WBS and manage requirements helps.
In-depth knowledge of Linux Kernel. (Isn't it always a bonus in our profession?)
If you can write good documentation and love to do it, you will better hand-off the finished project to support.
Experience with application security. As a growing public company we are aimed to keep it safe.
With over 700 staff in 10+ countries all working remotely during the time of COVID-19, we've worked hard to adapt and support our teams during this challenging time, including:
Flexible working hours
Streaming free, live yoga & meditation sessions each week, as well as a full weekly timetable of free online exercise classes
'Random Coffee' - connecting staff across the globe in pairs once a week to get to know each other over a video chat
'First Fridays' - meal delivery for a remote lunch with your team once a month
Employee Support Fund for those whose households are experiencing financial hardship due to COVID-19
Written resources to guide employees through this challenging time
You will also be taken through a fully digital onboarding process!
Bumble Inc. is the parent company of Badoo and Bumble, two of the world's highest-grossing dating apps with millions of users worldwide. The Bumble platform enables people to connect and build equitable and healthy relationships. Founded by CEO Whitney Wolfe Herd in 2014, the Bumble app was one of the first dating apps built with women at the center, and the Badoo app, which was founded in 2006, was one of the pioneers of web and mobile dating products. Bumble currently employs over 700 people in offices in Austin, Barcelona, London, and Moscow. For more information, please visit: https://team.bumble.com/