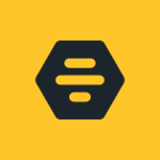 Senior Data Scientist
Bumble
Barcelona
a month ago
We strongly encourage people of colour, lesbian, gay, bisexual, transgender, queer and non-binary people, veterans, parents, and individuals with disabilities to apply. Bumble is an equal opportunity employer and welcomes everyone to our team. If you need reasonable adjustments at any point in the application or interview process, please let us know.
In your application, please feel free to note which pronouns you use (For example - she/her, he/him, they/them, etc).
Bumble is looking for a Senior Data Scientist to join our team and assist us in using data science to deliver effective results. Together with us you will develop machine learning models to serve a variety of areas within the business; Product, Marketing, Billing teams and so on.
With millions of images and messages exchanged on our platform every day, there is a wealth of opportunity to make a real difference in this role and help people to find love all over the world! The ideal candidate combines strong business acumen, extensive experience in machine learning applications along with a passion for tech.
KEY ACCOUNTABILITIES
Deliver impactful business results through the development and delivery of cutting-edge machine learning models
Leverage Big Data tools and techniques in order to build innovative solutions using appropriate modelling techniques
Assist in driving improvements to our current prediction modelling infrastructure in terms of process, performance and testing
Work with large, complex data sets whilst solving challenging business problems
Collaborate with internal business stakeholders, data scientists and engineers in order to identify improvement opportunities from an AI perspective
EXPERIENCE WE ARE LOOKING FOR:
Demonstrable experience implementing machine learning models; from initial conception right through to the final productionalised model
Extremely confident in terms of programming and scripting (strong Python essential)
High familiarity with libraries such as scikit-learn, tensorflow, keras, pandas, numpy
Strong statistical modelling background
Python web development (Tornado, Flask) experience is desirable
Ability to combine business intuition with the application of advanced solutions
A passion for keeping up with the latest ongoings in Data Science and Machine Learning communities
A curious mind, self-starter and endlessly keen to learn and develop themselves professionally