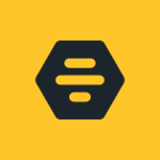 Senior Data Centre Technician
Bumble
Barcelona
a month ago
We strongly encourage people of colour, lesbian, gay, bisexual, transgender, queer and non-binary people, veterans, parents, and individuals with disabilities to apply. Bumble is an equal opportunity employer and welcomes everyone to our team. If you need reasonable adjustments at any point in the application or interview process, please let us know.
In your application, please feel free to note which pronouns you use (For example - she/her, he/him, they/them, etc).
We're looking for a skilled, hands-on Data Centre professional, who will provide a variety of services to keep computer data servers and hardware networks operating smoothly. This is a full-time position for the EMEA market. It is required a periodical visit to Amsterdam, Frankfurt, Prague, and London for deployment and maintenance of servers. We're driven by our mission: building relationships in a safe, equal and healthy way.
KEY ACCOUNTABILITIES
install, arrange, and dismount data servers and network equipment according to detailed plans.
upgrade and repair servers, switches, and routers. Adding, removing, replacing components (CPU, RAM, HDD, NIC, etc.) using instructions.
connect, arrange and disconnect tones of copper and fiber cables.
organize cabling in the cabinets.
maintain an accurate inventory of tools, equipment, and network devices
perform urgent repairs outside of business hours.
EXPERIENCE WE ARE LOOKING FOR
Have demonstrable experience in running hardware diagnostics and replacing failing parts.
Passionate about cables, wires, jumpers, and organized cable structures.
Collaboration with software and networking engineering teams to fix issues and improve the performance of equipment.
You're self-driven and can work effectively with little supervision.
You can work in server rooms where usual office noise, machine noise, or construction noise is present.
You're not afraid to operate in tight spaces, running cables with ladders etc..
You're able to explain the complicated technical process in a simple way to non-technical staff