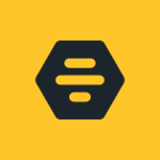 QA Automation Engineer
Bumble
Barcelona
a month ago
We strongly encourage people of colour, lesbian, gay, bisexual, transgender, queer and non-binary people, veterans, parents, and individuals with disabilities to apply. Bumble is an equal opportunity employer and welcomes everyone to our team. If you need reasonable adjustments at any point in the application or interview process, please let us know.
In your application, please feel free to note which pronouns you use (For example - she/her, he/him, they/them, etc).
We are happy to announce: Bumble engineering team comes to Barcelona!
Bumble is looking for an experienced Senior Automation QA Engineer to work in one of our product development teams in Barcelona. You should be open to learning new things and get in-depth into tools in a fast-paced agile environment.
KEY ACCOUNTABILITIES:
Work inside cross-functional teams, including Product, Design, Mobile and Server roles.
Design, write and execute functional and regression tests, with an eye on edge cases but always considering the user first.
Work with the product development team to ensure the applications are tested to the defined level of acceptance
Work closely with other QA engineers from different teams to align strategies
Run non-functional tests using automated tools
Evaluate, troubleshoot and test software
Adopt and adhere to development processes
REQUIRED SKILLS AND KNOWLEDGE:
Mobile automation experience with languages such as Ruby and tools such as Calabash, Espresso, XCUITests, Appium or similar frameworks.
Strong troubleshooting skills with accuracy and attention to detail
Self-development skills to keep up to date with fast-changing trends
Hands-on mobile test experience with strong knowledge of Android or iOS platform specifics
BONUS POINTS FOR:
Familiarity with Agile tools and principles
Familiarity with Test driven development(TDD) or Behaviour driven development (BDD) concepts
Ability to read/write Java/Kotlin, Swift/Objective-C development languages
Experience with CI/CD server such as TeamCity
A good understanding of web and internet technologies