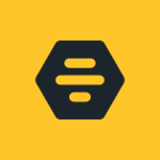 Product Manager
Bumble
Barcelona
a month ago
We strongly encourage people of colour, lesbian, gay, bisexual, transgender, queer and non-binary people, veterans, parents, and individuals with disabilities to apply. Bumble is an equal opportunity employer and welcomes everyone to our team. If you need reasonable adjustments at any point in the application or interview process, please let us know.
In your application, please feel free to note which pronouns you use (For example - she/her, he/him, they/them, etc).
Bumble is looking for an outstanding Product Manager to join our team creating multi-million download apps for Android, iOS and Mobile Web. You will product-lead a delivery squad tasked with the mission to deepen the reach Bumble has into the dating journey of our users.
The role offers wide scope for defining the vision, strategy, and actual solutions and we are looking for people who bring an entrepreneurial spirit and approach to their work. You'll be comfortable sitting at the intersection of business, product, and technology and are not afraid to get hands on in any of those areas.
You'll be used to delivering ideas from zero to hero with a delivery squad; be enthused about tech, social discovery and dating; and be able to drive efficiency in a dynamic environment where innovation is the norm.
KEY ACCOUNTABILITIES
Define the vision and strategy for how to deliver on business objectives through product solutions
Lead the discovery & ideation processes to identify the right customer needs & find the right solutions that deliver on those needs
Pitch ideas to senior stakeholders, manage their expectations and establish shared vision and execution plan across the company.
Drive product development with a team of world-class engineers and designers; hands on create and maintain the product backlog.
Understand Bumble's strategic and competitive position, and deliver products that are recognised as industry leading
Share a compelling narrative about what problems our products solve, for whom, and how they are solved. Question user behaviour, and analyse data to find answers
Define and analyse metrics that inform the success of products and new features
Motivate the team, creating urgency and excitement about projects
EXPERIENCE WE ARE LOOKING FOR
Proven record of taking complex business problems and coming up with innovative and effective product solutions.
Extensive experience delivering mobile products of a significant scale and complexity, shipping on a regular basis across different platforms.
Significant hands on experience in a Product Owner role in an agile squad. Comfortably applying concepts of releases, epics, user stories, acceptance criteria etc in daily work.
Hands on experience in the application of Design Thinking or a similar product design methodology with the ability to lead a team through the entire product design lifecycle.
Strong knowledge of appropriate product performance metrics, and background in data-driven decision making
Aptitude for UI/UX and having a keen eye for what makes a good customer experience. Experience working very hands on with designers.
Demonstrable interest in social discovery/dating industry
Strong knowledge of A/B testing
Ability to break large projects into manageable pieces, prioritising according to value
ABOUT YOU
A positive and committed with a 'can-do' attitude and a flexible approach
A problem solver and a forward thinker
A a self-starter: you thrive on taking ownership of initiatives with limited oversight
You have excellent time management and you know how to manage multiple priorities, breaking large projects into manageable pieces
You are a great communicator, both verbal and written
You are deeply passionate about Bumble's brand vision and values