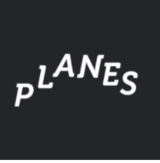 Marketing Manager
Planes
London
7 days ago
About Planes ✈️
Planes is a young digital product studio, started by two friends who liked making great products together. As we grow that will always be our essence - to work on products we believe in with people we enjoy every day.
Our background is in startups, not agencies. We prefer shipping code, listening to users and iterating quickly rather than long lunches, 'expert' reports and death by powerpoint. This approach has lead us to work with all sorts of people, from international fin-tech providers to startups, building products that their users love.
A small and nimble team, we work collaboratively to produce work that we are proud of and our clients love. We are made up of designers, engineers and product lovers who are all entrepreneurs by nature.
About the role 💫
We are looking for to lead the marketing piece of our growth plan for 2021 (and beyond). As a young agency, we are in the nascent stages of defining and implementing our marketing strategy and on the hunt for someone that can take ownership of the function in the business as we shift from relying on word of mouth to a more predictable source of lead generation.
On top of the expected growth marketing, we also want to invest in developing our authority and thought leadership in the product space through content, events, speaking and PR. You will also be responsible for the strategy and delivery of this.
Responsibilities 🦜
This is the leading marketing role at Planes, and you will work directly with the founders. Our plan this year is to test a number of channels and campaigns leveraging third parties to help us. This role will suit someone who is able to be a generalist and juggle a number of projects all at once.
As a growing team the opportunity is only really limited to what you want to take on.
Initially we expect it to include:
Coordinating with our content strategist to deliver unique ideas that grow our authority
Working with external SEO and PPC agency to run tests and campaigns
Discovering events and speaking opportunities for members of our team to grow our presence
Working with a PR firm around the launches of our client projects
Seeding and growing our community presence and social media accounts, in particular LinkedIn
Organising events once we are able to meet up again in a post-Covid world
Managing the budget and reporting to the business
Requirements
We are looking for someone who has at least 3 years of work experience in a fast paced environment. This could be in a start up or another agency. Although specific work experience is not required we will need to see examples of:
Need to have
Meticulous planning and project management
A default to taking the initiative and figuring things out
Examples of running with an idea from start to delivery
Ability to work in ambiguous environments where imposter syndrome will be real
Experience working in a team towards a goal
An understanding of how software projects are built and product teams work
Take work seriously but not yourself
Strong written communication
Ability to manage a number of stakeholders
Hiring process
We will review and short list CV's
Of the shortlisted CV's, we will run a 30 minute interview to discuss the role and your experience
Following this, we may ask you to complete a short worked exercise
Next will be an hour long interview with the founders to present the above task and discuss your experience in more detail
Finally, we will get you to meet some of the team to run any questions you may have past them.
Planes is an equal opportunities employer and does not discriminate in employment matters on the basis of race, colour, religion, gender, age, disability or social background. We strive for workplace diversity and believe it creates dynamic and effective organisations that are more fun and interesting to work at.
If this all sounds as exciting to you as we think it is, send your CV over to our People Manager, Sophie - sophie@planes.agency