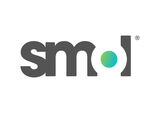 Innovation Manager
smol
London/Remote
9 days ago
Who are we looking for?
A brand marketer from a start up, entrepreneurial business with multiple innovation projects under their belt. A tenacious team player, natural multitasker with a passion for detail!
You will need / be:
- proven experience in innovation, you will have personally developed and delivered at least 3 products to market in the last couple of years, on fast track timings, including product, packaging and marketing elements (please note, we're ideally looking for someone who has worked with physical products for a consumer audience)
- a great project manager, thorough, detailed, able to identify, predict and manage critical paths
- a natural multitasker, comfortable with multiple projects / conversations / shifting goalposts. This is a role where things will constantly change!
- an strong commercial head; understanding drivers in business case, where to focus (and not)
- ideally some experience in consumer research, in testing and developing ideas with consumers
- an instinctive brand lens, able to look at ideas, concepts, mix development and understand how to do something in a smol way, from a brand point of view, as well as business
- to be flexible, comfortable with and energised by constant change
- to have ruthless attention to detail, pursuit of excellence
- to be a team player working with people across the business, at all levels (product development, creative, operations, suppliers.
At smol we believe that a great team is made up of people from a wide variety of backgrounds, beliefs and experience. We are an inclusive employer and will not discriminate on the grounds of race, colour, age, national origin, religion, sexual orientation, gender identity and/or expression or disability. If you share our values and want to help make a difference, we'd love to hear from you.