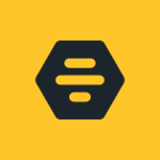 Identity and Access Management Engineer
Bumble
London
a month ago
We strongly encourage people of colour, lesbian, gay, bisexual, transgender, queer and non-binary people, veterans, parents, and individuals with disabilities to apply. Bumble is an equal opportunity employer and welcomes everyone to our team. If you need reasonable adjustments at any point in the application or interview process, please let us know.
In your application, please feel free to note which pronouns you use (For example - she/her, he/him, they/them, etc).
Bumble is looking for an enthusiastic and self motivated, hands-on Identity and Access Management (IAM) Engineer sitting within the Workplace Technology team.
The Workplace Technology team is responsible for providing the right technology tools to enable Bumble colleagues globally to do their work effortlessly - delivering the best colleague experience. In essence, our role is to make the rest of our colleagues as awesome as possible through the brilliant delivery of usable technology.
We are passionate about enabling our colleagues to communicate, collaborate and work effectively; and Workplace Technology provides the tools, systems and services that support this.
Ultimately, we are looking for an individual who is capable of delivering benefit to our stakeholders, improving User Experience, driving value and separating Bumble from its competitors by allowing our colleagues to work, collaborate & innovate in the most effective & frictionless way. As part of the wider Engineering Team, the Workplace Technology team design, develop, implement and operate all Identity & Collaboration services.
This role will be based in London, reporting to the Head of Workplace Technology.
KEY ACCOUNTABILITIES
As our Identity and Access Management (IAM) engineer, you'll be responsible for the analysis, design, implementation, and maintenance of all layers of IAM applications, including Authorisation/Authentication and Account Creation/Management/Provisioning in data repositories. This position may focus on technical or administrative aspects of IAM or could encompass a mixture of both.
Whilst specific responsibilities will be dependent upon the changing needs of the business, the following provides an overview of the role's key responsibilities and measures:
Implementation and continuous improvement of our Identity and access management services in-line with company policies and standards as well as changing technologies and security guidelines
Design, implement and maintain existing and new technologies to ensure audit and privacy compliance, where appropriate challenge and improve security and technology policies
Design, implement and maintain IAM architecture to support service integration's to support automated user provisioning and deprovisioning
Drive continuous automation of IAM operations and controls to improve efficiency and security including Google Cloud Identity, Active Directory
Troubleshoot and manage the resolution of issues related to identities, systems access accounts, authentication, authorisation, entitlements, and permissions
Mentor and train junior team members in the development, implementation, review, and testing of IAM technologies
Management of applications for SSO between our Identity Provider and each application including working with app owners, requirements gathering, documentation and implementation
Work with information security, compliance, legal and privacy functions to drive culture and behaviour change and provide assurance on effective and secure IAM operations by following defined procedures and challenge insecure behaviours
Maintaining blueprints for role based access requirements
Documenting standard operating procedures
Supporting project requirements related to Identity Access Management
Performing quarterly compliance checks and supporting audit requests
EXPERIENCE WE ARE LOOKING FOR
Strong domain knowledge of Identity & Access Management tooling (e.g. SAML) and processes (e.g. JML processes, authentication, authorisation)
Strong LDAP directory services experience (e.g. Google Workspace Secure LDAP, OpenLDAP)
Expert level technical skill in Identity and Access Management technologies and systems, including identity and access management (IAM) protocols such as SSO/SAML, OAuth/OIDC, SCIM and 2-step verification, systems including Google Cloud Identity and Active Directory
Expert knowledge on IAM architecture and integrations
Coding/scripting experience in one or more general purpose languages
Knowledge of Role Based Access Control (RBAC) and Privileged Access Management (PAM)
Experience with Service Desk ticketing systems such as Jira
ABOUT YOU
You are comfortable in a fast-paced environment where you communicate daily with world-class talent from our various global teams
You are positive and committed with a 'can-do' attitude and a flexible approach
You are a problem solver and a forward thinker
You are a self-starter: you thrive on taking ownership of initiatives with limited oversight
You have excellent time management and you know how to manage multiple priorities, breaking large projects into manageable pieces
You have great communication skills, both verbal and written
You are deeply passionate about Bumble's brand vision and values
With over 700 staff in 10+ countries all working remotely during the time of COVID-19, we've worked hard to adapt and support our teams during this challenging time, including:
Flexible working hours
Streaming free, live yoga & meditation sessions each week, as well as a full weekly timetable of free online exercise classes
'Random Coffee' - connecting staff across the globe in pairs once a week to get to know each other over a video chat
'First Fridays' - meal delivery for a remote lunch with your team once a month
Employee Support Fund for those whose households are experiencing financial hardship due to COVID-19
Written resources to guide employees through this challenging time
You will also be taken through a fully digital onboarding process!
Bumble Inc. is the parent company of Badoo and Bumble, two of the world's highest-grossing dating apps with millions of users worldwide. The Bumble platform enables people to connect and build equitable and healthy relationships. Founded by CEO Whitney Wolfe Herd in 2014, the Bumble app was one of the first dating apps built with women at the center, and the Badoo app, which was founded in 2006, was one of the pioneers of web and mobile dating products. Bumble currently employs over 700 people in offices in Austin, Barcelona, London, and Moscow. For more information, please visit: https://team.bumble.com/