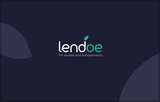 Full Stack Developer
Lendoe
London
11 days ago
Lendoe is a finance company dedicate to underestimated founders and the access to finance problem business owners from underrepresented communities face. So far we've been able to assist entrepreneurs who've been marginalised from mainstream access to finance channels, raise millions through our partner loans and partner network and are now on a mission to change the way these entrepreneurs raise finance for good. For more info check out www.lendoe.com
We are looking for a full stack developer to join us and take responsibility of building out our MVP for our new product whilst iterating on our current product offering, taking in the company vision and building out our technical road map whilst managing the day to day activities related to our website.
Technical capabilities required:
PHP, HTML, CSS – experience in CodeIgniter or Laravel framework is a plus
JavaScript – experience in Express JS required; experience in React/ Vue/ Angular is a plus
Git source control
Deploying web application to cloud (e.g. AWS) – experience in Docker is a plus
Relational databases (i.e. MySQL)
Experience in designing and deploying APIs is a plus
Experience of using Python for web application development is a plus
Your responsibilities will be:
Collaborating with team members to define features (consumer/ internal) for the web application
Aiding in project scoping, budgeting, and delivery timelines
Ensuring that the technological resources meet the company's short and long-term needs
Maintaining a consumer-focused outlook and aiding in the delivery of tech projects to market
Staying on top of technology trends and developments
Ensuring all technology practices adhere to regulatory standards
Be ready for anything – as a member of an early stage company, you'll get involved in a wide range of challenges you wouldn't find at other companies
What you'll require:
Good communication skills
Good understanding of the product
A passion for small businesses, individuals who've been come from underrepresented entrepreneur groups.
Good understanding of the business problem the software is solving
Understanding of other disciplines like management, product development, marketing etc
Extensive industry knowledge with an eye towards the future.
Please feel free to showcase your portfolio and/ or your Github/ Gitlab repo.
Start Date: