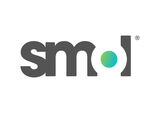 Experienced Data Analyst
smol
London/remote
9 days ago
smol, one of the fastest growing digital start-ups in the UK is looking for an Experienced Data Analyst who is passionate about factual and operational data and would love the opportunity to work for a purpose led business.
Who we are looking for?
smol is looking to use its data-driven mentality to power business decisions and help keep its customers informed about the great impact of their sustainable choices. The purpose of this role is to organise and manage smol's data to draw out insights that can be used to inform marketing and wider business strategies. Currently the business has the basic metrics in place however the model is evolving rapidly and therefore requires this role to take full ownership and responsibility for the data stack and to evolve it accordingly. Besides helping us for monitoring, reporting and operating we know data has the potential to help us:
● in our product pipeline decisions
● inform customers about their impact
● offer digital solutions and services complementary to our physical product offering to
help customers and ourselves make a difference one smol step at a time
Day to day
● Maintain and improve day to day analytics processes which help the team monitor and adapt performance.
● Maintain, clean, document and grow the data stack and establish best practises
● Ensure data consistency across the stack and the company.
● Work with the different team members to build reports, dashboards, run one-off analysis.
● Work with the rest of the tech team on collecting the data and ensuring resilience of the system.
● Knowledge share, train people longer term.
● Work with the leadership team to establish a long term system strategy.
● Setup solutions to allow the various team members to have access to the relevant data sources from a centralised and standardised source of truth.
● Research, implement best practises, business KPIs
You will need / be:
● Expertise in marketing analytics, ecommerce KPIs
● SQL
● Statistics and statistical analysis
● Advanced in at least 1 BI platform (Looker, Tableau, Domo, PowerBI…)
● Very comfortable understanding, building and manipulating ERD
● Familiar with traditional data sources and data transfer technologies: API manipulations, FTP, https, webhooks mainly (for now)
● GSuite
● Excel
● LookML / Looker experience
● Expertise in Google Analytics
● Knowledge of subscription metrics and patterns
At smol we believe that a great team is made up of people from a wide variety of backgrounds, beliefs and experience. We are an inclusive employer and will not discriminate on the grounds of race, colour, age, national origin, religion, sexual orientation, gender identity and/or expression or disability. If you share our values and want to help make a difference, we'd love to hear from you.