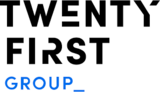 Executive Assistant to the CEO (12month Maternity Contract)
Description
Shape Tomorrow (Today)
We love sport and recognise the extraordinary impact it can have on people's lives. That's why we are working with forward-thinking partners and team members, to drive sporting success and ignite the passion of fans.
Together we are on a mission to make a lasting, positive impact in sport.
Scope and Impact
Act as that indispensable individual for the CEO, ultimately responsible for proactively ensuring his work life runs effectively and efficiently. The key focus of the role is to ensure the CEO is able to maximise his impact and influence in the business.
Be the friendly and approachable gatekeeper for the CEO within the business, ensuring that he is accessible to the team whilst setting appropriate boundaries around his time and availability.
Be a recognised face and key contact for clients, board members, shareholders and other third parties who interact with the business.
Core Responsibilities
Diary management
Improve the CEO's daily schedule and time management in order to free up headspace to create more time to focus on strategy and core leadership activities.
Own his diary and understand intuitively how best to juggle his commitments.
Inbox management
Proactively manage and order the CEO's inbox, drawing attention to critical messages he needs to focus on and providing answers to emails which can be effectively handled by the EA.
Meeting Organisation & Support
Own key CEO and TFG all company meetings, organising them in calendars and ensuring the right attendees are available and are appropriately prepared in advance
Support the CEO (and wider Leadership Team) in recording actions in key Leadership meetings, creating and sharing meeting summary documents, and following up to make sure agreed actions have been completed
Attend Board meetings and Leadership Meetings to ensure accurate actions are taken and distributed after the meetings
CEO Logistics
Personal card expenses
Travel support
Event booking
Setting up meeting rooms for external meetings
Ancillary Responsibilities
Business Logistics
Welcome TFG visitors when onsite
Switchboard Operator
Video Conference operator / trainer for London office
Internal culture champion - acting as a representative of the CEO's values. In practical terms supporting in organising Team Socials, annual/quarterly offsite get togethers (e.g. Christmas Party) etc.
Leadership Team Logistics
Support with travel bookings for Leadership Team (time permitting)
Time permitting, provide some calendar support for CCO and COO
Process monthly expenses for the CCO and COO
Key Deliverables
Clear and tangible improvement in the CEO's working days, and work/life balance, resulting in him achieving his desired impact and influence whilst protecting important time with his family
Seamless organisation of CEO's internal and external meetings, avoiding diary clashes and unprepped attendees
Clear prioritisation of CEO's calendar and to do list - working with him to ensure nothing is missed
Brilliant ambassador for the CEO and TFG Brand both internally and externally. Live and breathe TFG's values, always maintaining the respect and confidentiality of the CEO and wider business
Ensuring there is a good level of communication between the EA and the CEO with regular catch ups / check in
Requirements
Skills:
Strong verbal and written communication. Must have the ability to communicate effectively and tactfully with a wide variety of people in person, on the phone and in writing
Excellent time management, prioritisation and organisational skills
A proactive, dynamic and mature mindset, able to deal well with change and ambiguity
Ability to handle confidential and sensitive information with tact and diplomacy
Eye for detail and accuracy, able to follow and understand directions with minimal support and supervision
Ability to juggle multiple requests and tasks simultaneously, making quick and logical decisions when required
Strong interest in people and developing relationships with both internal and external stakeholders
First Aider / Fire Marshall training
Experience:
4+ years in an executive level support position
Experience working in a fast paced environment, with a startup/scaleup mentality
Events planning/ management
Benefits
Industry leading Benefits & Holiday Entitlement (including Bank Holidays) + your birthday off AND a wellbeing day
Access to spill, a mental health support service offering free therapy
Personal & Professional Development
Cycle Scheme
Flexible work environment: we're currently remote first, with a fabulous office in Clerkenwell open to the whole team as they would like. Ask us about our "future of work" project
Top-notch monthly socials
In office perks: cool building full of natural light, healthy snacks and excellent coffee
Onsite shower (if you're a cyclist or gym-goer!)