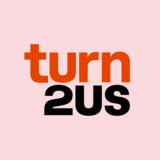 Digital Project Manager
Turn2us
Remote (United Kingdom)
London, Greater London, England, United Kingdom
Digital Project Manager £37,000 per annum
Do you want to use your agile project management skills at the UK's leading anti-poverty charity?
At Turn2us we have an ambitious digital roadmap to develop and improve our digital services to provide financial support and information to people struggling financially.
Joining a vibrant and creative team, the right person will be passionate about tackling UK poverty and driven to ensuring that users are at the heart of all our design and development processes. We are looking for someone with Agile/ SCRUM experience in digital project management who enjoys working across an organisation.
As Digital Project Manager, you will be responsible for the project planning and delivery of Turn2us' digital projects. We are currently undertaking projects on Turn2us' strategically important products – the new Benefits Calculator and Grants Search. The Benefits Calculator is in the Beta phase and the Grants Search is in discovery.
You will lead Agile teams throughout the projects working with the product owners, developers and the wider digital team on planning, reporting and resource scheduling for them.
You will work in a passionate, supportive team of benefit experts, developers and designers. You will also have the opportunity to develop your coaching skills to improve Turn2us' project management practices.
If this sounds like the right job for you, please apply on the Applied website before 9am on Monday 8th November.