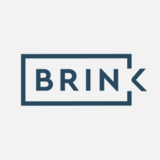 Designer
Brink
UK, remote, London
24 days ago
Full time | Initial 12 month contract | Salary range: £35-45k
The final deadline to apply is Monday 5th July at 11:59am BST. We're assessing applications as they come in because we'd like someone to join us as soon as possible, so please don't wait.
BRINK IS LOOKING FOR A FULL TIME DESIGNER TO HELP US BRING STORIES TO LIFE AND VISUALISE OUR IMPACT ACROSS GEOGRAPHIES, SECTORS AND MISSIONS.
Design is a powerful tool, and we want to bring someone on board who understands the power it holds, both to catalyse change and perpetuate inequalities. Paired with the stories of impact we're seeing across our work, we believe there are endless opportunities for us to illustrate the world we're working towards and bring others on our journey.
Initially some of your time will be spent working on an ongoing programme working with a global education and children-focussed foundation, first seeking to synthesise and visualise stories of impact during their response to Covid19, and second supporting the build of a living knowledge hub within the organisation.
You'll spend your main chunk of time working with Brink's Founder and Storytelling Manager (although we hope you'll grow to be an ally to all Brinksters across the board). Together we'll cultivate Brink's brand and identity and supercharge our storytelling practise, following energy across pockets of the organisation to find unique opportunities to spin stories and visualise impact.
The ideal person for this role will be a multi-faceted visual designer with a drive to solve problems and lift the voices which too often slip between the pages of the story.
Yes, we do have an idea of what you might bring to the table, but there's also a reason why we have named this role simply 'designer'. It's because we want to allow room for you to show us what you do best. We also invite you to tell us if there are gaps in your knowledge, practise or experience which you feel would be beneficial to grow within our team, both for your benefit and ours.
👀 What you'll be doing
Building Brink's brand, both online and offline. Brink recently turned 3 and doubled its team size in the past year. It's an exciting time to hone our identity and style and help embed it across our organisation.
Creating concepts, incorporating feedback and producing them, from low-fi prototypes to final artworks, we would like to see someone who can own the whole process, including research when it's appropriate.
Work with the Storytelling team to bring stories to life. As a team we will work across programmes on varied opportunities, from communications strategies and web design to storyboarding and visualising human experiences.
Visualise our impact through information design. Produce graphic content for reports, social media and programme outputs which breaks down information to be eye-catching, accessible and beautiful.
Acting as our in-house producer where needed. Cutting, slicing and stitching audiovisual content for podcasts and videos for events and social media.
Help support relationships with others we work with. We work with creative freelancers across our programmes and core work, including researchers, videographers, motion designers, writers and illustrators.
Getting involved with the day to day. There'll be website management in-house and web/social media support likely needed on other programmes too.
Other stuff too, maybe. Whether it's UX, experience design or service prototyping, we'll try to find opportunities for you to do what you're good at. For now we can only dream.
🤹🏽 Your skills and experience
Design software such as Adobe, Figma, Sketch and InVision
CSS and HTML, and comfortable with web platforms like Squarespace.
Google Suite and remote working tools such as Miro and JamBoard
A strong portfolio with evidence of graphic and information design in particular.
🦴 And on a human level, you are
Conscious of the power design holds to either catalyse change and or perpetuate existing inequalities.
Able to bring people on your journey. Design can be inaccessible to others who want to be part of the creative process, and you strive to eliminate that gap when working in a team.
Responsible, inclusive and empathetic. You value the voices behind the numbers and understand cultural sensitivities. Your work reflects the world you'd like to see.
Collaborative. Everyone needs space to get on with their work, but you welcome opportunities to create, plan and dream with others.
Someone who values playfulness. You know when and where it's appropriate to make things fun, and how that can help us reach our objectives.
Passionate about a world in which things can be better, whether it's ways of working, team communication or reimagining society.
⚡ We also look for these interpersonal skills* (being a 'Brinkster'):
Growth mindset: keen and eager to experiment and learn, comfortable with not knowing all the answers yet and happy to let stuff go when it doesn't quite hit the mark
Is 'interoperable': quickly establishes rapport with all kinds of peopl
Enjoys 'making others shine': Brink is a low-ego zone that thrives on making our colleagues, clients and collaborators shine