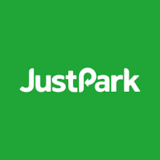 Description
Data drives the decisions we make and the strategy we take at JustPark. As a Data Analyst at JustPark, you will play a key role in helping us to innovate and improve our product, assisting teams across the company to access and utilise the information they need to succeed.
We use tools like Excel, SQL, Google BigQuery and Looker to draw upon multiple data sources to create interactive BI solutions, KPI dashboards and automated intelligent alerting systems.
About us
JustPark is changing the way people move around our cities. With over 5m customers, we're helping over 30% of motorists across the UK make smarter and more sustainable transport decisions. Our award-winning product is backed by some of the world's leading investors and we're one of the fastest-growing companies in Europe.
But our ambition doesn't stop there - we're continuing to deliver innovative solutions that solve customer problems, from our leading P2P marketplace and EV charging network to our B2B platform and commercial offering
About the role
Understand the business' data needs. Collecting requirements, talking to people, understanding what they need (not what they say) and then working on it to deliver actionable insights to move the company forward.
Communicate clearly and effectively. You will be the go-to person for all data analytics queries, from interns to senior managers.
Build the tools, infrastructure, processes and systems that allow teams to self-serve their own BI requirements, such as dashboards, visualisations, alerts and exploratory ad hoc analysis.
Evangelise the future possibilities for leveraging data including with the Senior Leadership Team (SLT). You will make data-informed recommendations across teams and to SLT.
About us
JustPark is a frontrunner in its field. Our mission is to accelerate the transition to sustainable transport: a world where everyone has easy access to a parking space, chargepoint, scooter, bike or shared car. With over 5m registered customers and 500k bookings a month, we're used by over 30% of motorists across the UK. Allowing drivers to access 150,000 underused parking spaces UK-wide, you no longer need to drive around for 10 minutes looking for somewhere to park. A clear win for both sides of the market: we make parking easier and allow homeowners with empty driveways to make extra cash.
Requirements
You would be a good fit for this role if you have:
Experience working with data in a commercial environment.
Excellent SQL and Excel skills.
Experience with BI tools such as Looker, Tableau, or similar. Ability to quickly learn Looker to expert level is a must.
Strong analytical skills with the ability to collect, organise, analyse and disseminate significant amounts of information with attention to detail and accuracy.
A passion for improving data literacy within organisations and helping others to better understand the nuances of statistical concepts and techniques.
A keen eye for visualising insights and data storytelling that inspires action in others.
Excellent communication skills, both written and verbal. Candidates must be able to collaborate with stakeholders, understand and articulate their problems, and suggest potential solutions.
Well organised and happy to define your own work. Able to decompose a large complex problem into a series of tangible and achievable tasks.
It's a bonus if you also have any of the following:
Experience with using Looker and building BI products using LookML.
Experience with Google BigQuery, or other cloud-based data warehouses.
Experience of working within a marketplace-driven e-commerce business.
Understanding of analytical techniques such as customer segmentation, A/B testing and regression analysis.
Programming skills such as using Python or R for data analysis/visualisation.
Benefits
We trust you to know what's needed to get the job done. So whether you need to work hours that suit you or work remotely, we'll work with you to make sure you have the right kit and the right environment for you to succeed. Plus we know it's not all about work! That's why we also offer a range of benefits.
Stock options
Free lunch cooked daily
Unlimited holiday
Learning & development allowance
Enhanced maternity
Cycle scheme
Monthly parking credit
Team social budget, quarterly away-days and yearly retreats
For more information on our values, how we work and why you should join the team, check out our careers page.