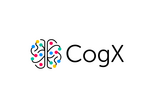 Community Support Manager - Social Media
CogX is a Global Thought Leadership Network. Its Annual June Virtual Festival was the world's largest, with 44,000 attendees and 1,211 speakers. It has the ambition to be the most inclusive and forward-thinking community of leaders, CEOs, entrepreneurs, scientists, policy makers, artists and activists in the world.
Its aims are:
Inspire current and future generations of leaders
Move the conversation forward with concrete actions
Help reframe the climate emergency as the biggest economic opportunity in the last 200 years
Help increase understanding of the current Covid-19 pandemic and champion innovative solutions
Continue the fight for social justice
The CogX Live Network:
In September we launched the CogX Live Network which brings together all the work we did on our Knowledge Networking platform and our experience delivering the Virtual CogX Festival June. The network enables 1000s of Thought Leaders to host their own public or private live video sessions and provide intelligent networking tools to build meaningful connections with their audiences.
We have 4 core service offerings:
Public Events hosted by our Content Partners,
Private Events for Organisations,
Group Membership for Learning and Development, and
Sponsorship Solutions
Our services benefit from the following capabilities:
Thought Leadership Content - live videos from 1000s of partners with 60/40 split
Personalisation - recommended live & VoD on connected TV, mobile and desktop
CogXtras - weekly CogX produced shows in each geography that promote our content partners
Intelligent Networking - matching members based on interest and intent, we have 3 years of R&D advantage in networking technology.
Syndication - to build audience on YouTube, Linkedin, Twitter and niche publishers
Cross Platform Networking - enables our networking features to be accessible on Teams, Slack and Zoom
About the Role:
Job Title: Community Support Manager - Social Media
Location: Central London
Start Date: Immediate
Duration: Full- time/contract
We are looking for a dynamic, organised and passionate Community Support Manager who is able to think on their feet and fearlessly solve problems. This role will be instrumental in providing a world-class experience and excellent client servicing ensuring our clients and partners continue their relationship with CogX for future years.
Role responsibilities:
Creating emails and managing email flows and CRM management using intercom on a daily basis.
Maintain and improve FAQ/ Knowledge centre of Intercom
Design, maintain and improve automated flows to handle 90% + of customer enquiries and correct routing, automated resolution
Target NPS +20 for the customer community support service
Have a high level of literacy, being able to understand the brand tone of voice and create content for all community touch points.
Analyse social performance and trends through regular social listening and reporting on community support
Respond to social media support needs/ help requests eg twitter
Raise bugs/ issues to product team with evidence of impact
Maintain customer records in accordance with data protection requirements so that participant information is safeguarded, and the customer journey is accurately recorded
Liaise effectively with operational teams regarding customers who may require more in-depth or specialist support or advice
Manage chatbots for customer care, community and sales opportunities
Experience and skills:
Demonstrated experience working with a customer management platform like Intercom, Hubspot or similar
2 years direct customer communication via Email, Social and Telephone
Excellent telephone manner for those conversations that need to be held by voice
Excellent customer service communication skills
Very organised, self motivated and high energy
Strong analytical skills and ability to present data to the team
Experience in Google G Suite