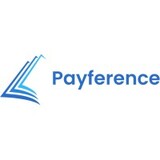 Business Development Intern
Payference is a revolutionary fintech platform offering forecasting, financial analytics, cash flow management and capital management for CFOs and finance/treasury operations teams. With our proprietary Payference IQ technology, we intend to disrupt the industry with transformational technology designed specifically for CFOs and finance teams to manage and forecast cash flow efficiently in addition to providing easy to understand reports for executive teams and boards.
At Payference, we recognize our employees by personally investing in them and providing a rewarding corporate culture centred around growth, training, and an opportunity to shape the future of our product. We have a rockstar team and board, who have spent decades in the enterprise software space and have an in-depth understanding of finance operations. While we are headquartered in Silicon Valley, California, we all work fully remote. Payference was founded two years ago and since then has grown at an incredible rate now expanding into the European market. We want high achievers to come and join us on this journey.
Responsibilities -
Schedule demos and discovery call qualifications
Research and identify target customers to fill the funnel
Create a marketing strategy, cross-platform. Linkedin, Instagram, Facebook, Tiktok.
Social media content creation & engagement
Manage marketing/email campaigns and draft personalized emails to target accounts
We are looking for someone who is…
+ Self-motivated and highly productive while working independently. Ability to prioritize and complete parallel projects without requiring much guidance in a fast-paced, fluid, and geographically distributed environment.
+ Has prior operator experience (with a startup/project/school club/organization, etc.)
+ Is passionate about working with other people and helping others
+ Enthusiasm for technology and entrepreneurs.
+ Top written and verbal communication skills.
+ Detail-oriented.
+ Prior experience with calling and content creation is a plus.
+ Knowledge of Fintech, Accounting & AI space desirable
+ Second language not needed but a plus
Housekeeping -
This role will be fully remote so you'll need somewhere you can work and concentrate.
Equipment, you will need access to a laptop and wifi connection.
Ideally, we'd like you to come on board for a minimum of 6 months. We are a very fast-growing start-up so if things go well there is a lot of potential for career development.
This is a full-time position
Unpaid, some expenses will be covered